Our earth is full of strangely unique cultures. Quite a several unique cultures around the world are there. All of them are very interesting if you study them. There are different, unique, and strange logic and reasons behind all of these cultures and traditions. Every country has its own distinct culture and custom that depict the way of thinking and way of living of the citizens. We will be surprised by these unique cultures that still exist in this Modern Era. Some of these unique, strange, and different cultures are:
Unique Cultures Around The World
Neck Rings' Culture
In many African and Thailand tribes, this tradition is being practiced. According to the people of these tribes, long neck is the ultimate sign of beauty. So, people, especially women, try to elongate their necks by coiling brass rings around them. Even if this is considered as a sign of beauty in these tribes but many people around the world thinks of it as an insane fashion that should be prohibited.
Living With Dead Ones' Culture
In Indonesia, people live with their loved ones even after their deaths. It is quite scary culture. These Indonesian people keep all of the things of the dead with them and change their clothes on daily basis. They think that the dead ones are still living among them just not in their own bodies. This is very frightening but these people live with the dead bodies instead of disposing them.
Impaling Culture
In Thailand, there is a culture in which people impale themselves with sharp objects. It is mostly done during the vegetarian festival. During this festival, people are seen with sharp objects sticking out of their bodies. The people of this culture believe that God appeared in the bodies of these people and prevent them from evil spirits and bad luck.
Foot Bindings' Culture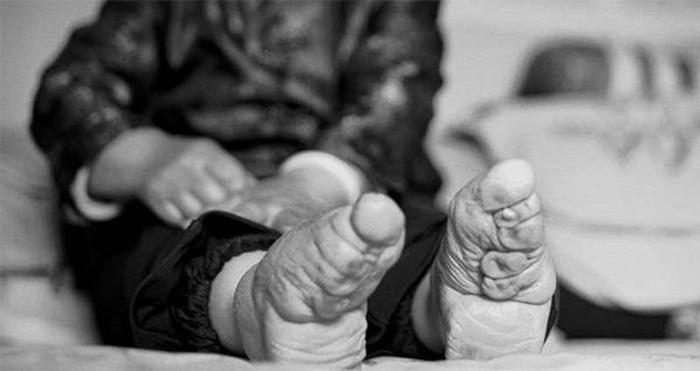 In China, a very painful culture is being adopted. In this culture, the feet of young girls are wrapped in a tight bandage and then the bones of the feet are broken. These feet are referred as lotus feet. These people think that the lotus feet are the symbol of beauty. The consequences of this culture ware that the girls became paralyze so this culture/ritual was prohibited in china but some people still believe in this.
Crocodile Backs' Culture
A tribe in Papua New Guinea named Kaningara has adopted this culture. The people of this culture, shows their strength by this act. In this culture, the men scarify their bodies like that of a crocodile. They do this because they feel like they are very near to the nature and also because they believe that humans have actually evolved from the crocodiles.
Satis' Culture
In India, this culture was practiced. According to this culture, the widow was burned alive along with her husband's funeral pyre. It was done to show the love and loyalty of the women for their deceased husbands. Since this was against the Women Rights, this culture was banned by the Indian government but still some cases are reported every year.
Initiations' Culture
This culture is practiced in Brazil. The young boys try to showcase their strength by putting their hands in a bucket filled with angry bullet ants. The bites of these ants are a real pain.
Monkey Buffet Culture
This culture is practiced in Thailand. This is a very unique and funny culture to explore. In Thailand, on 25th of November, a buffet is arranged in the downtown area. Different types of foods are arranged on the buffet table. The monkeys are attracted to the food and so they entertain the audience. From all around the world, tourists come to see this event.
Baby Jumping Culture
This is a very odd tradition. In Spain, the new born babies are laid on a mattress in the street and men in devil's costume are to jump over the babies. During the jumping, many injuries take place but this culture is still being practiced in Spain.
Tossing Babies Culture
This weird culture is saying for itself. It is actually true that the babies are tossed from a height in the Solapur village situated in Maharashtra state. According to this culture, the new born babies are tossed from the height of 50 feet terrace. People stay at the foot of the terrace holding sheets to catch the baby safely. They believe that doing this will give the children good luck, health, long lasting life and prosperity. They also believe that the children will grow up to be smart.
Carrying Over Coals' Culture
This culture is practiced in China. In this culture, the husband had to carry his pregnant wife over the burning coal. They believe that by doing this, the wife will have an easy and successful delivery. Chinese people also believe that the pregnant women are not to laugh and gossip loudly during their pregnancy period.
Muharram Mourning Culture
It is one of the odd and painful cultures to be seen in the Muslim communities. The death anniversary of Husain Ibn Ali is mourned by the Shia Muslims. On this day, the Shia Muslims go out with whips having knives and blades attached to them and then they beat themselves with them. One of the most interesting facts of this culture is that people participate in this culture willingly.
Maoris' Culture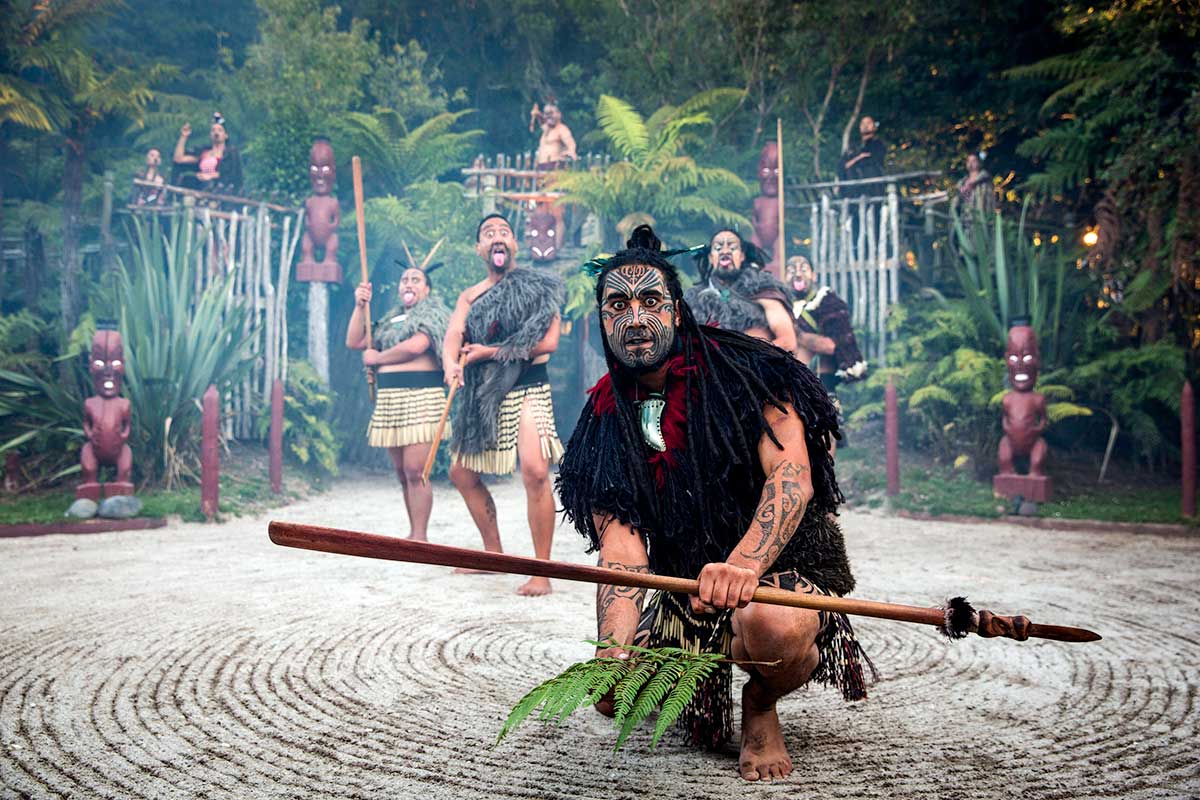 This culture is practiced in New Zealand. In this culture, tattoos on chin and lip are an ultimate sign of beauty. They call these tattoos as Ta Moko which means as the most beautiful.
Mauritanians' Culture
Mauritanians culture is practiced in Mauritania. The people of this culture believe that the bigger in size the women are the more desirable as wives they are. In this culture, when the girls hit the puberty, they are sent to the "fat camps" where they are fed up to 15000 calories a day.
Henna Weddings' Culture
This is being practiced in Asian culture for centuries now. In this culture, the bride is surrounded by her side of family and her hands are painted in designs and patterns with henna. This is done two days before wedding. It shows the entrance of bride in womanhood.
The blackenings' Culture
In Scotland, this culture is practiced. The friends of groom and bride tie them together in a bathtub or behind the pickup trucks and then they are paraded through the streets. The people of that street then throw ugly and black thing on them. It is very embarrassing for them but people of this culture think that this will prevent them from evil spirits and bad luck.
The Hakas' Culture
In this culture, people make menacing facial expressions and make growling, grunting and guttural voices. They do this to ward off enemy or to strike awe and fear into the rivaling tribes. This is done in New Zealand.
Spitting's Culture
This practice is popular in Greece. In this culture, people spit on bride. It is very disgusting to think but to Greeks, it is a sign of good luck and blessing. Spiting can even be done as a superstitious measure to ward off the evil.